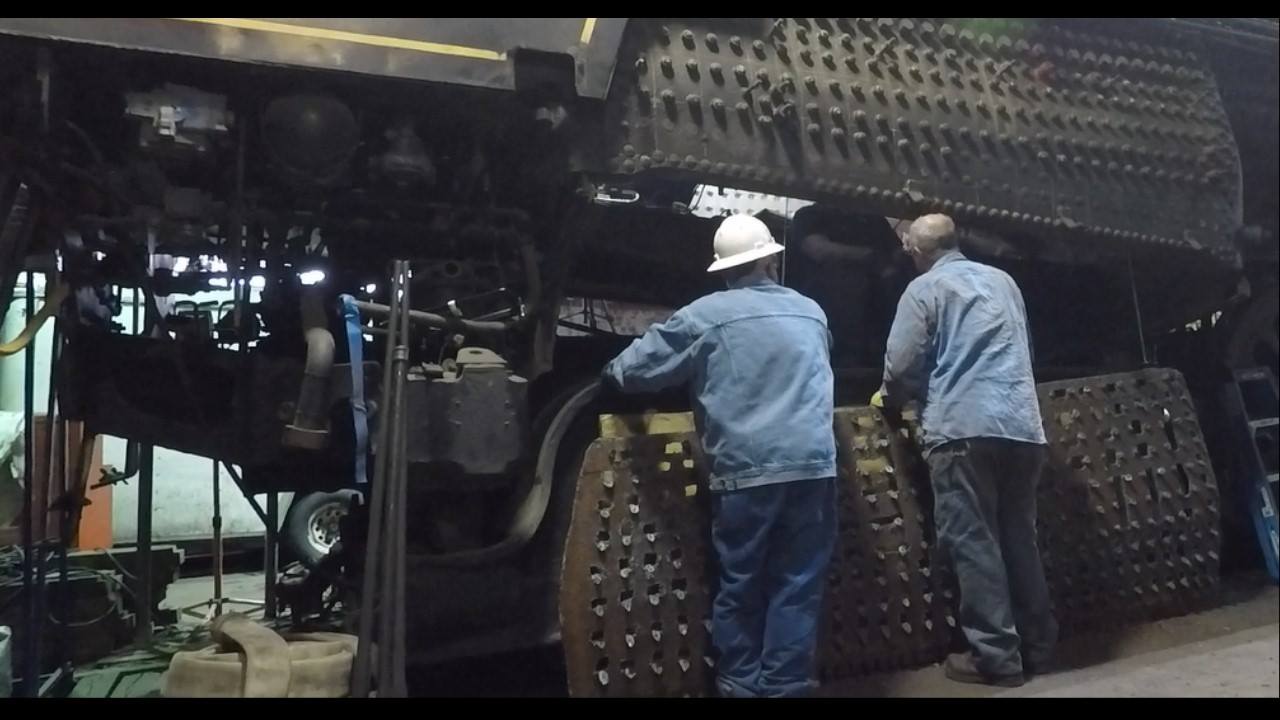 Saturday, February 10th proved to be an interesting day with several benchmarks completed on the firebox side sheet replacement project.
ASR members finalized several tasks including: removing some piping obstacles for stay bolt removal, grinding welds smooth on the stay bolt heads, all stay bolt caps have been removed in the defined area, all 450+ stay bolts have been removed from the side sheet areas, and all gaskets removed from the caps.
Needle scaling of the exposed boiler interior is well under way and will easily be completed during the next work session.
The next work session for members will be February 17.
New members are always welcome.
PROJECTS COMPLETED TO DATE
Complete – Firebox grate removal
Complete – Fire box side sheet cut and removed
Complete – The steam throttle is rebuilt and the valves lapped
Complete – Pressure test steam lubricator output
Complete – The draw-bars, draw-bar pins and keepers were brought inside the roundhouse
Complete – Draw-bar assembles to be cleaned up and dye penetration test
Complete – The draw-bar pin keeper for the locomotive needed some welding and that was completed.
Partial – Inspection of the running gear has been started and will continue.
Complete – The dynamo was put on the workbench, cleaned, and tested.
Complete – The throttle valves have been machined and the lapping process has started.
Complete – The throttle body threads were chased and cleaned
Complete – Copper gaskets were installed on the throttle heads ready for reassembly
Complete – The throttle linkage installed
Complete – A temporary cover was built for the stack
Complete – The remaining relief valve port has been capped for the hydro
Complete – Main cranks removed from tender and brought inside
Complete – Piping and electric cables removed from oil tank, oil tank prepped for removal from coal bunker
Many of us are new to steam locomotive parts, pieces, and terminology.  Here are a few links to help us start calling parts and components by their correct names:
Working Steam Path and Reversing Linkage
Working Systems of a Locomotive
Several of you have already emailed me the dates you will be at the roundhouse.  If you haven't already, please let me know if you are coming to a work session.  Just email me at: