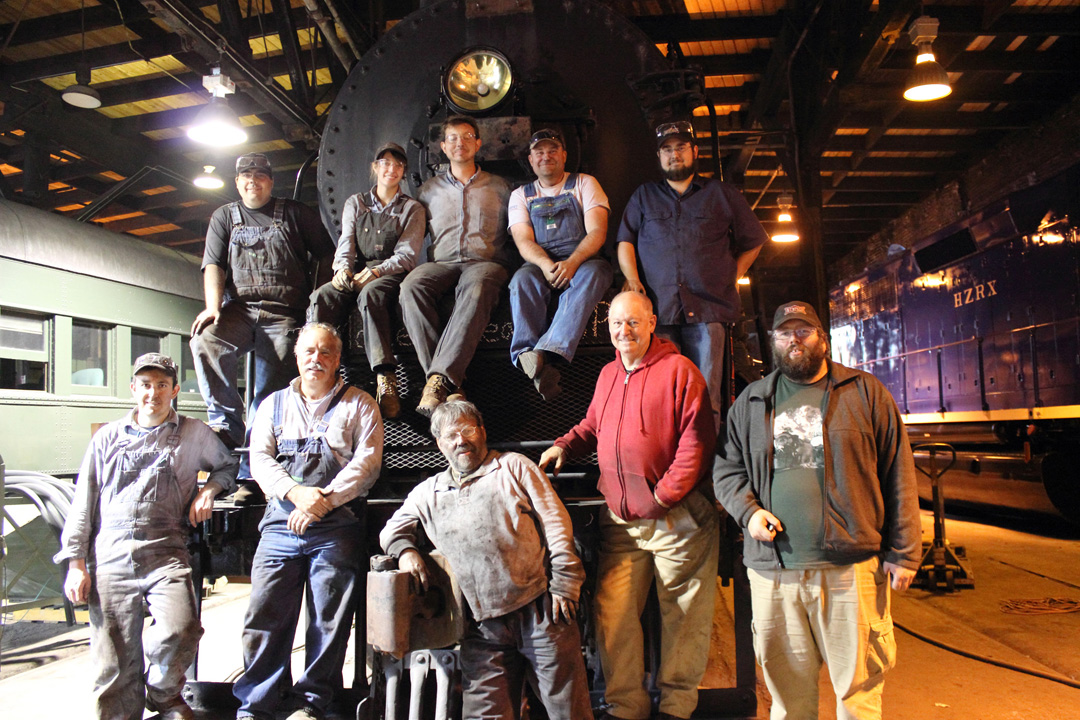 The American Steam Railroad hosted another volunteer work session on October 31st. With a dozen volunteers on hand, the following work was performed:
Cleaned smoke box of sand and soot from previous.
Replaced improperly installed washout plug on the throat sheet.
Continued drilling out stay-bolt tail tell holes inside the firebox and syphons.  Evidence shows that this work was not regularly performed during the engine's last service life. This will help us get ready for the hydrostatic test.
Started needle scaling the outside of the boiler to make way for proper boiler protective painting with a boiler paint to stop rusting and protect the boiler for the long haul.
Washout plugs removed for inspection of the mud ring and boiler shell for inspection.
The next scheduled work session is November 21st and 22nd. Crews will be continue preparing for the hydrostatic test in addition to a potential fire-up.
[button color="accent-color" hover_text_color_override="#fff" size="medium" url="mailto:contact@americansteamrailroad.org" text="VOLUNTEER" color_override=""]