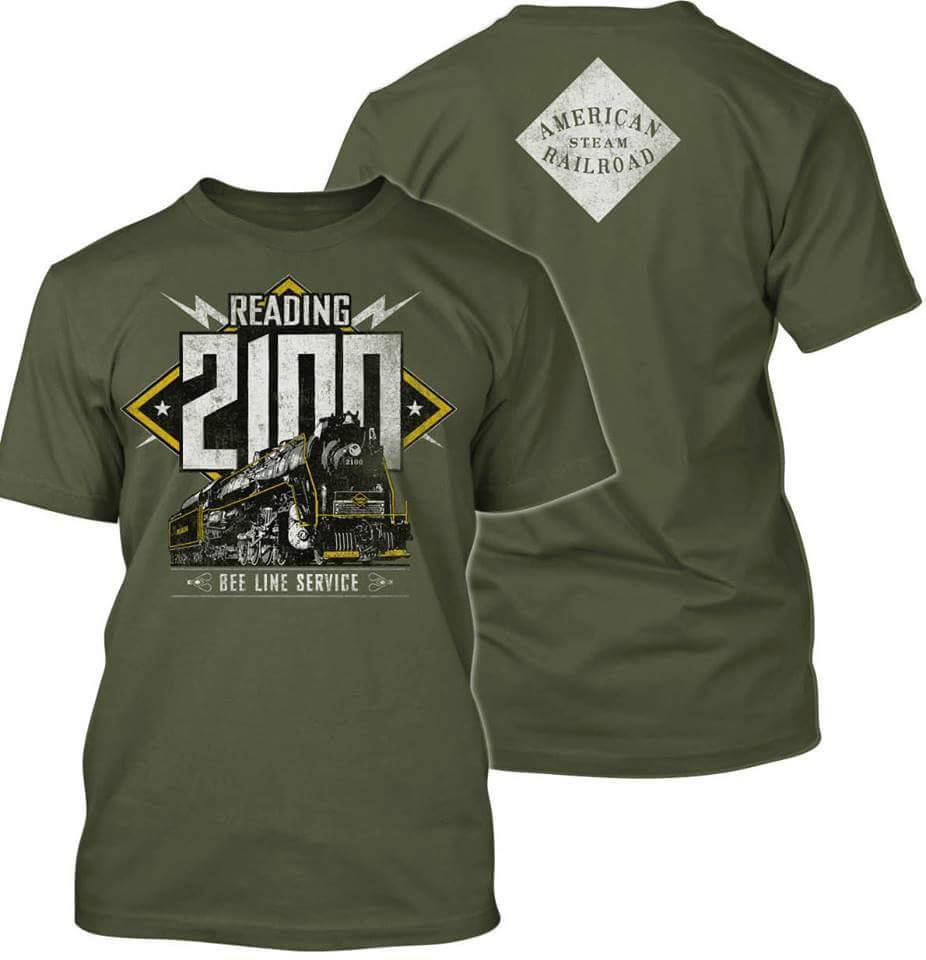 Show your support of the American Steam Railroad with these stylish Reading 2100 shirts! With a style influenced by the Reading Railroad's late era marketing, these shirts are some of the most attractive railroad wares around.
These shirts will be available to order online for $15.00 on November 30th.
Email us to let us know if you're interested in ordering.